¡@
China warns other countries to avoid meeting Dalai Lama

AFP, BEIJING
Sunday, Mar 08, 2009, Page 1

China accused the Dalai Lama of seeking to carve out a ¡§Greater Tibet¡¨ yesterday and warned other countries to shun contact with him just days before a sensitive anniversary in the tense region.

Beijing has made similar accusations before, but Foreign Minister Yang Jiechi¡¦s (·¨¼äãW) comments come amid a lockdown of Tibetan regions for Tuesday¡¦s 50th anniversary of a failed uprising against Chinese rule that sent the Dalai Lama into exile.

¡§The Dalai side still insist on establishing a so-called Greater Tibet on a quarter of China¡¦s territory,¡¨ Yang told a press conference on the sidelines of the annual parliamentary session in Beijing. ¡§They want to drive away the Chinese armed forces on Chinese territory and ask all non-Tibetans to relocate themselves, people who have long spent their lives in that part of Chinese territory.¡¨

¡§You call this person a religious figure?¡¨ he said.

The Dalai Lama, 74, who accuses China of cultural repression in Tibet, has repeatedly denied Beijing¡¦s accusations. He says he seeks only meaningful autonomy for the region.

In another sign of growing vigilance ahead of next week¡¦s anniversary, the Tibet Daily yesterday carried a front-page article showing the region¡¦s Communist chief, Zhang Qingli (±i¼y¾¤), visiting riot police.

¡¥SEPARATIST SCHEMES¡¦

¡§We must keep a watchful eye, and with clenched fists, be on the alert constantly,¡¨ Zhang was quoted as saying. ¡§We must resolutely and directly strike at criminal elements who dare to stir up incidents. We must foil the separatist schemes of the Dalai clique.¡¨

Following a bitter spat with Europe over a December meeting between French President Nicolas Sarkozy and the Dalai Lama, Yang warned other countries that friendly relations hinged on rejecting the exiled monk.

¡§In developing relations with China, other countries should not allow the Dalai Lama to visit their countries or allow their territories to be used by the Dalai Lama to engage in separatist activities,¡¨ he said.

Unrest has simmered in Tibet since violent anti-Chinese riots erupted a year ago on the 49th anniversary of the 1959 uprising.

DAMAGED RELATIONS

Yang also called on France to take steps to fix relations damaged by the Dalai Lama row, while expressing confidence ties would improve.

¡§The problems in China-French relations are not caused by the Chinese side. We hope France will make a positive response to China¡¦s concerns,¡¨ he said.

Sarkozy¡¦s meeting with the Dalai Lama last year angered Beijing, which retaliated by canceling a summit with the EU in France that was scheduled for December.
¡@
---
¡@
Tibetan women arrested in China
¡@
TENSION: The women, who had handed out pamphlets on respect for human rights, disappeared as activists said that China had placed Tibet under ¡¥de facto martial law¡¦

DPA, BEIJING
Sunday, Mar 08, 2009, Page 5

Two Tibetan women were arrested for staging separate protests in Sichuan Province that were critical of China, an advocacy group for Tibet said yesterday.

A nun in her 20s and a 36-year-old woman were detained on Thursday in Ganzi, a Tibetan area of Sichuan, after handing out pamphlets that called for the exiled Dalai Lama¡¦s return to Tibet, respect for Tibetans¡¦ human rights, religious freedom and the release of Tibetan political prisoners, the International Campaign for Tibet said.

Their whereabouts are unknown, it added.

The organization said the arrests occurred ¡§in an atmosphere of increasing tension in the area¡¨ ahead of the 50th anniversaries of the March 10, 1959, start to a failed Tibetan uprising against Chinese rule and the March 17, 1959, flight of the Dalai Lama into exile in India.

Rallies held last year on the March 10 anniversary escalated in Lhasa days later into anti-Chinese violence, the worst in almost two decades. The protests spread to other Tibetan-settled areas, including Ganzi.

Nearly 1,000 Tibetans were arrested in Lhasa over last year¡¦s unrest and 76 received prison terms ranging from less than five years to life, said Qiangba Puncog, the chairman of the Tibet Autonomous Region.

The remainder were released, he said, according to the official China Daily newspaper.

Most of those convicted were found guilty of theft, robbery, arson, disrupting public services or attacking government agencies, while a few were found guilty of ¡§endangering national security,¡¨ Puncog said on Friday in Beijing.

No information was given for arrests made last year in other parts of Tibet or the neighboring provinces of Sichuan, Qinghai and Gansu.

He said he did not expect unrest on this year¡¦s anniversary.

He said no unusual security measures were being taken, but Tibet activists said China has placed Tibet under ¡§de facto martial law¡¨ ahead of the anniversaries.

Witnesses in Tibet reported a strong army presence, military convoys, deployment of paramilitary police and roadblocks, the London-based Free Tibet Campaign said on Friday.

¡§I cannot swear that some individuals won¡¦t make reckless moves next week, but riots like those seen last March won¡¦t happen again,¡¨ Puncog said.
¡@
---
¡@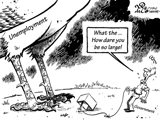 ¡@
---
¡@
Reflections on the past and future for women
¡@
By Chen Lung-chu ³¯¶©§Ó
Sunday, Mar 08, 2009, Page 8

¡¥As times have changed, modern women have gradually moved from being passive participants to taking part as active leaders.¡¦

The UN Charter stresses the dignity and value of such concepts as basic human rights, humanity and gender equality.

In 1948, the UN adopted the Universal Declaration of Human Rights. It declares that every individual enjoys basic human rights and freedoms, and that we are all equal and shall not be discriminated against. This equality includes gender equality.

In 1979, the UN passed The Convention on the Elimination of All Forms of Discrimination against Women. The goal of this convention is equality between the sexes, including economic, social, cultural, civic and political equality, and it aims to eliminate all kinds of discrimination against women.

March 8 marks International Women¡¦s Day. The UN began commemorating this day in 1975 as an affirmation of the contributions by women to the promotion of political, economic and social development and of their struggle to obtain equality.

Today, International Women¡¦s Day is marked in many countries in affirmation of the contributions and achievements by women around the world, regardless of their living circumstances, cultural background, the language they use or their economic or political status.

In the process of commemorating the women of the world, we look back at the process through which women struggled and fought for women¡¦s rights, and we also propose a vision for the future development of the status of women.

The UN Charter, the Universal Declaration of Human Rights and resolutions, declarations and suggestions aimed at promoting gender equality by the UN¡¦s special agencies, as well as international mechanisms to build gender equality, are all evidence of the UN¡¦s efforts to eliminate discrimination against women and to build gender equality.

At the same time, the efforts of international non-governmental organizations and women¡¦s groups in various countries have meant that people in every country have understood the importance of helping to improve the status of women and their influence. They are now doing all they can to further promote the development of women¡¦s rights.

Expanding the traditional goals of achieving gender equality and minimizing discrimination against women ¡X to include taking an active part in the planning of national policies, participating in decision-making on an equal basis and giving women more space for development ¡X has gradually become a mainstream value in contemporary societies.

In traditional societies, women are normally given the role of passive participant. As times have changed, modern women have gradually moved from being passive participants to taking part as active leaders.

In initiating this realization of gender equality, the UN has created more room for women to develop, highlighting their key role in promoting sustainable development and maintaining world peace.

Chen Lung-chu is president of the Taiwan New Century Foundation.
¡@